Residential Real Estate
For Rent | Apartment/Unit | 8/140 Spit Road, Mosman | Rented for $415
DEPOSIT RECEIVED! INSPECTIONS CANCELLED!
This fabulous 1 bedroom apartment is conveniently located close to Parriwi Junction's shops and transport. The cosy living/dining room with timber flooring enjoys the afternoon sun. Modern electric fitted kitchen. Double bedroom with wardrobe and ensuite bathroom.
Bonus: Lock-up garage.
Unit is at the rear of the building
Lock-up garage
Level walk to Spit Junction's shops, cafes and transport
PLEASE NOTE, IF PROPERTY IS LEASED PRIOR TO INSPECTION TIME, THE OPEN HOUSE WILL BE CANCELLED PLEASE CHECK THE WEBSITE TO SEE IF PROPERTY IS STILL AVAILABLE BEFORE ATTENDING.
This property is proudly listed by:
First National Real Estate Cremorne 2A 283 Military Road
Cremorne NSW 2090

Agent Details
Lisa Hull
rentals3@cremornefn.com.au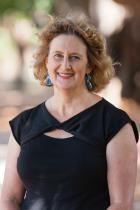 Agent Details
Kate Baker
kate@cremornefn.com.au
Open for Inspection
by appointment
Additional information
Property Type For Rent
Listing ID 2429
Street Address 8/140 Spit Road
Suburb Mosman
Postcode 2088
Price Rented for $415
Available now
---